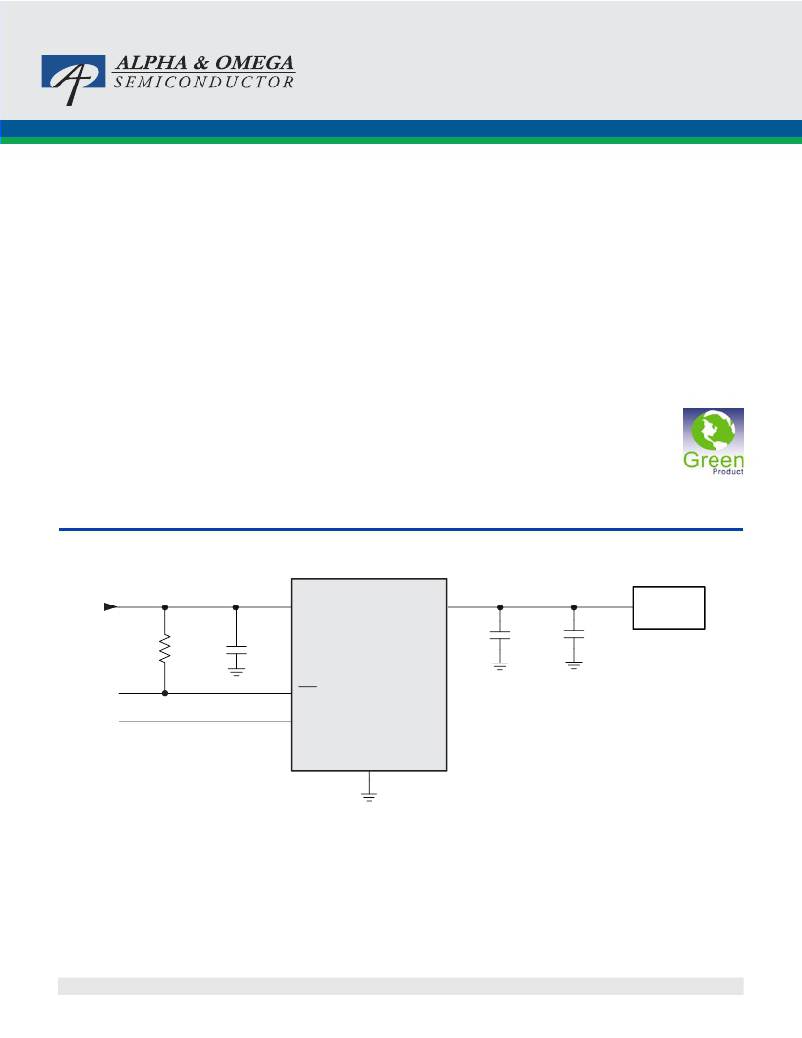 AOZ1312
Single Channel USB Switch
General Description
The AOZ1312 is a member of Alpha and Omega
Semiconductor 's single-channel power-distribution
switch family intended for applications where heavy
capacitive loads and short-circuits are likely to be
encountered. This device incorporates a 70 m ?
N-channel MOSFET power switch for power-distribution
systems. The switch is controlled by a logic enable input.
Gate drive is provided by an internal charge pump
designed to control the power-switch rise time and fall
time to minimize current surges during switching. The
charge pump requires no external components and
allows operation from supplies as low as 2.7 V.
The AOZ1312 is available in an SO-8 or eMSOP-8
package and is rated over the -40 °C to +85 °C ambient
temperature range.
Typical Application
V IN
Features
Typical 70 m ? (NFET)
1.5A maximum continuous current
Vin range of 2.7 V to 5.5 V
Open Drain Fault Flag
Fault Flag deglitched (blanking time)
Thermal shutdown
Reverse current blocking
Packages: SO-8 and eMSOP-8
Applications
Notebook Computers
Desktop Computers
IN
OUT
LOAD
R1
10kΩ
Cin
AOZ1312
C2
0.1 μ F
C1
22 μ F
OC
EN
GND
Rev. 1.1 July 2011
www.aosmd.com
Page 1 of 13