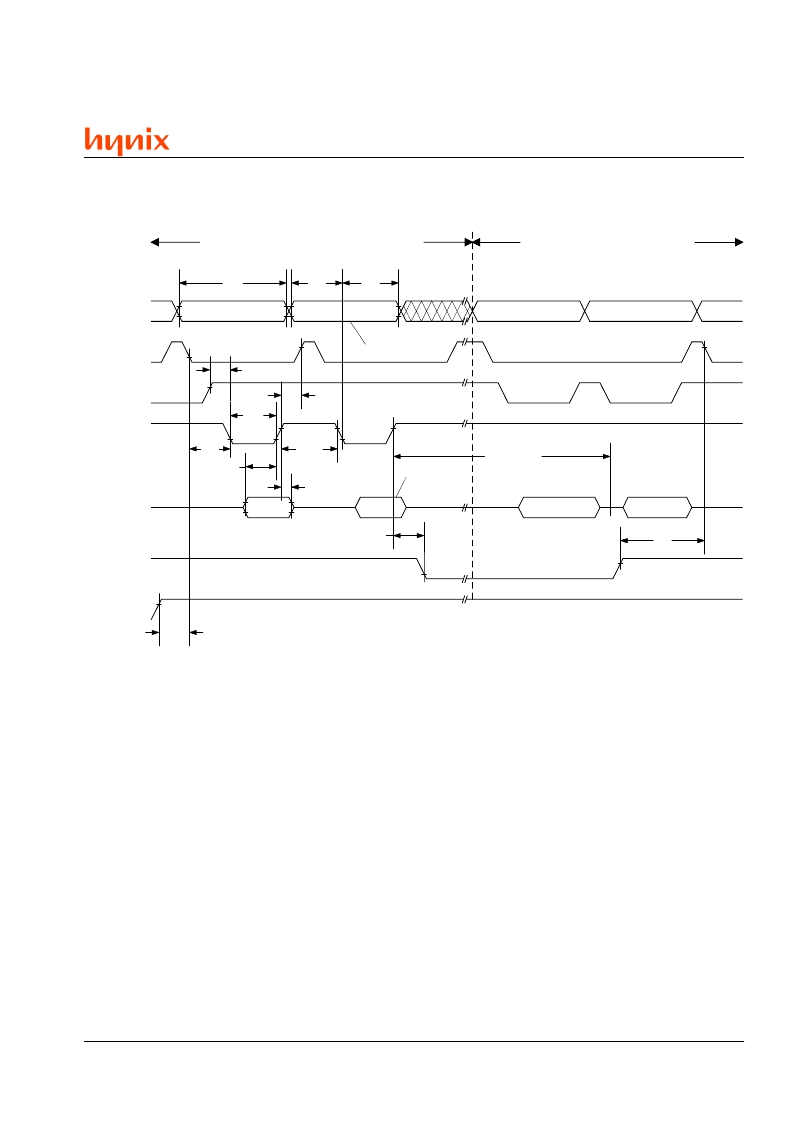 29
Rev. 1.1/Feb 02
HY29F800A
AC CHARACTERISTICS
Notes:
1. SA =Sector Address (for sector erase), VA = Valid Address for reading status data (see Write Operation Status section),
D
is the true data at the read address.(0xFF after an erase operation).
2. Commands shown are for Word mode operation.
3. V
CC
shown only to illustrate t
VCS
measurement references. It cannot occur as shown during a valid command sequence.
Figure 18. Sector/Chip Erase Operation Timings
Addresses
CE#
t
WC
0x2AA
VA
VA
SA
OE#
t
AS
t
AH
t
WPH
t
WP
t
GHWL
t
CS
t
CH
WE#
Data
t
DS
t
DH
0x55
0x30
Status
D
OUT
t
WHWH2
or
t
WHWH3
RY/BY#
t
BUSY
t
RB
t
VCS
V
CC
Erase Command Sequence (last two cycles)
Read Status Data (last two cycles)
Address = 0x555
for chip erase
Data = 0x10
for chip erase