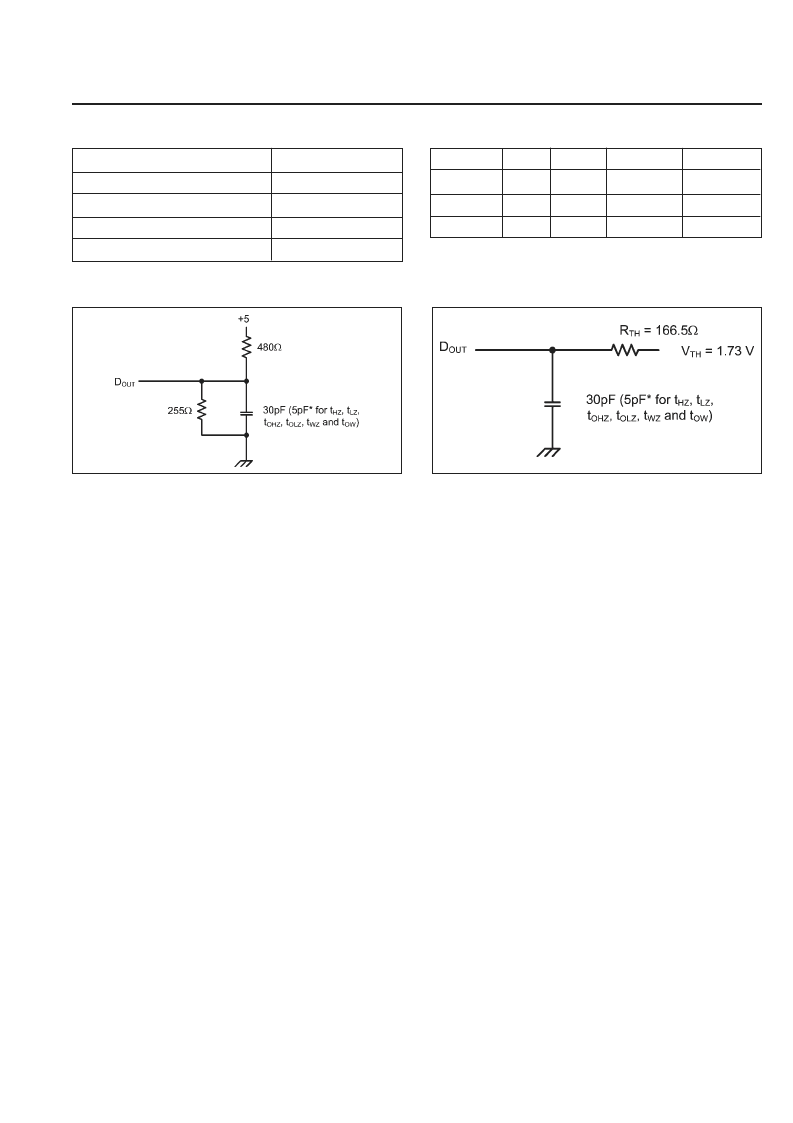 P4C147
Page 5 of 10
Document #
SRAM103
REV A
Input Pulse Levels
GND to 3.0V
Input Rise and Fall Times
3ns
Input Timing Reference Level
1.5V
Output Timing Reference Level
1.5V
Output Load
See Figures 1 and 2
Mode
CE
WE
Output
Power
Standby
H
X
High Z
Standby
Read
L
H
D
OUT
High Z
Active
Write
L
L
Active
TRUTH TABLE
AC TEST CONDITIONS
Figure 1. Output Load
Figure 2. Thevenin Equivalent
* including scope and test fixture.
Note:
Due to the ultra-high speed of the P4C147, care must be taken when
testing this device; an inadequate setup can cause a normal functioning
part to be rejected as faulty. Long high-inductance leads that cause
supply bounce must be avoided by bringing the V
and ground planes
directly up to the contactor fingers. A 0.01 μF high frequency capacitor
is also required between V
and ground. To avoid signal reflections,
proper termination must be used; for example, a 50
test environment
should be terminated into a 50
load with 1.73V (Thevenin Voltage) at
the comparator input, and a 116
resistor must be used in series with
D
OUT
to match 166
(Thevenin Resistance).