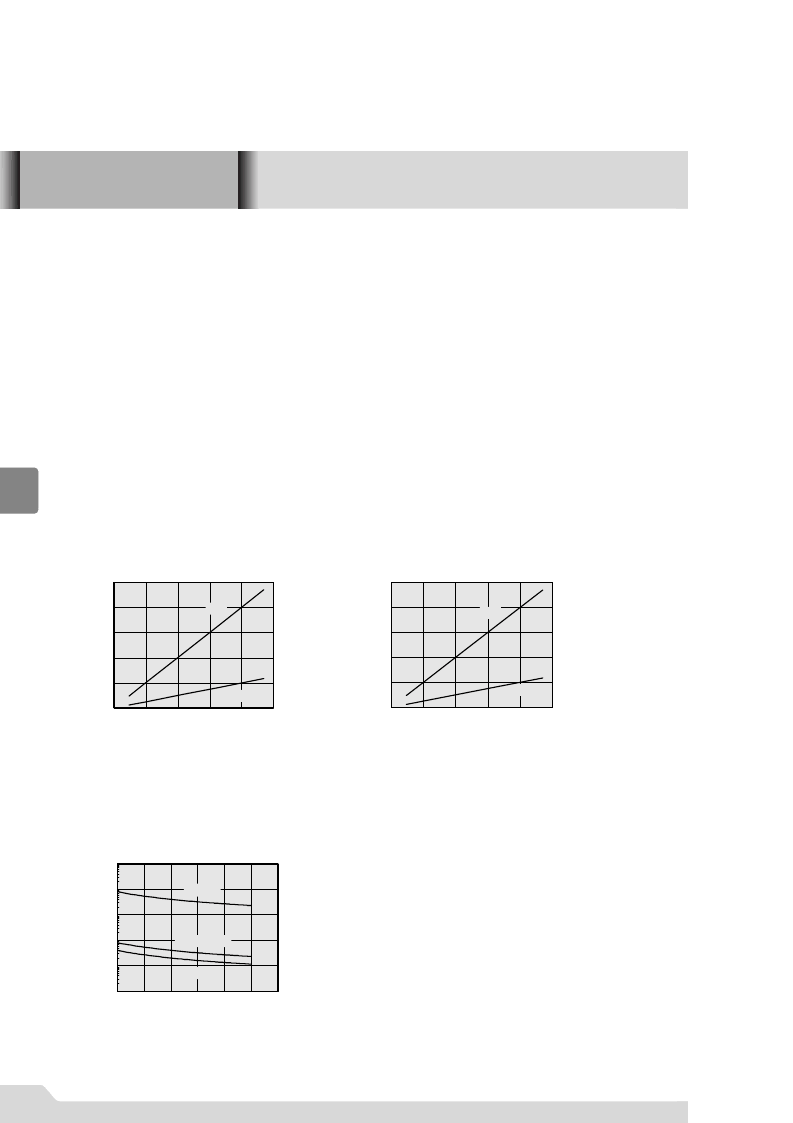 424
4
1. Soft start time set up
( 2
x C
FB
x R
FB
1 )
R
FB
1
C
FB
set up
If you wish to lengthen soft start time we recommend that you use the C or D versions of the series which
have soft start time externally set up.
Soft start time (T
SS
) is between MIN & MAX, as indicated in the graphs below, so please select soft start
condenser capacitance (C
SS
) to suit your application.
In order to achieve a value for fzfb within the range of 0.1kHz to 20kHz, we recommend that values for
R
FB
1 & C
FB
are selected from the area indicated within the lines of fzfb = 0.1kHz and fzfb = 20 kHz as
shown on the graph below. Please select combinations of values as close to the fzfb = 10kHz line as possible.
G
External Components
G
Notes on Use
Take ample care to ensure that none of the IC's, nor the external component's, absolute maximum ratings are exceeded.
Be extremely careful when selecting parts and do not limit your reference to the specifications and characteristics for the DC/DC converter
alone. The IC also depends, to a great extent, upon the external components.
Arrange the peripherals in the environs of the IC. In order to reduce wiring impedance, use short, thick wires. In particular, wire the load
capacitor as close as possible and strengthen the ground wiring sufficiently.
Ground current during switching may cause the IC's operations to become unstable due to changes in ground voltage, so please strengthen the
IC's GND pin surroundings.